Copyright © 2018 Coffs Event Centre

A fixed microphone on a stand is
often used as the focus for an event.
Typically this holds a wireless
microphone that can be removed
and passed around if required.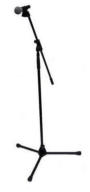 We hire SHURE wireless
microphone with superior range
- used for example, to cover the
larger range needed for an audience response
microphone.
REQUIRES: 240Vpower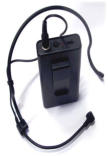 Hire Wireless Headset & Lapel Microphones
We hire a range of sound equipment to suit most
occasions from our Double Bose Multi Speaker
System down to a range of microphones and
accessories
The design cabling and installation of Sound Systems
for larger functions is best handled by our technical
staff. We understand the OH&S requirements of
cabling, the design and balance of the electrical power
input the positioning and adjustment of the sound
output. This delivers best value for your dollar.
It also protects you against claims for OH&S issues
and damaged equipment. We design, deliver, install,
operate and remove all the required equipment.
See our specialist sound Hire website, where you will
find more detailed information on available equipment
and some useful tips on how to
set up your hired sound
equipment for best effect.
We hire microphones of all types
HIRE SOUND SYSTEMS, SPEAKERS, CONTROL
DESKS, PA SYSTEMS, MEGAPHONES,
MICROPHONES
We supply, install and operate Sound Systems
for larger functions.

Ask our help in making your PA
microphone or Sound System selection
Tel: 02 6658 0071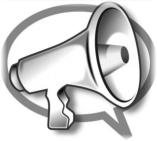 We Hire Megaphones
- very portable and quick and
easy to use.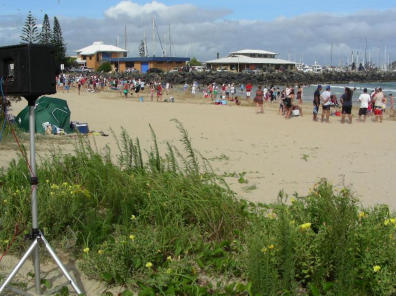 Double Bose speaker mounted on stand. One of several
delivering great sound to cover large 'Sand Art' competition
on the Coffs Harbour Jetty Beach.
TWO VERY POPULAR OPTIONS
THAT WILL SUIT MOST FUNCTIONS
Superb sound - dual or single
speakers each 1000W (peak).
Position Speakers as you
wish. No cables, wireless
connection between
speakers.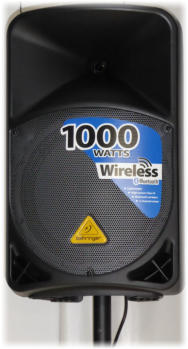 1000W Portable PA (240V only)
An ideal unit for larger events. Play music from a
Bluetooth enabled phone, laptop, tablet or other
device. Other input options.
Tilts on its side for use as a floor monitor.
Speakers can be daisy-chained for larger events -
great coverage, great sound.
WIRELESS MICROPHONE - HEADSET/LAPEL
OPTIONAL LINE MIXER INPUT.
Suit audience of up to 150 people (Conference),
100 (Party) using dual units.


Great sound quality is a feature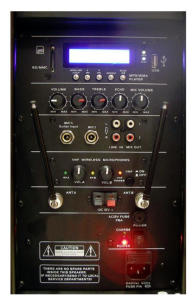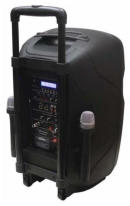 Great for outdoor parties and weddings.
These popular sound systems will suit most functions.
Our units are fitted with larger than standard
batteries and deliver in excess of 6-8 hours (music)
continuous usage - longer with mainly voice. Once
plugged into 240v power they will operate while
recharging. Battery life does depend on usage and
volume. You can play music from your computer or
phone or plug in other sources like a guitar or DVD
player.

This unit comes complete
with a tripod stand, so it
can be mounted to project
the sound over the heads
of your audience.
Two wireless microphones
as standard.
160W Portable PA (12V/240V Power)
Versatile convenient - Battery/240v
There are a lot of little 'tricks of the trade' that can be
used to optimise sound performance for larger events.
Talk to us about options to cable connect speakers or
add additional speakers.
Single unit: Suit audience of up to 70 people
(Conference), 50 (Party). Dual/Tripple 160W
Battery PA's work together to cover up to 150
people (Conference) 100 (Party)
WIRELESS MICROPHONE - HEADSET/LAPEL
MICROPHONE OPTION. OPTIONAL LINE MIXER
INPUT.
Hire of large Sound Systems.
Our trained staff are here to help
If your setup requires
inputs other than
Bluetooth, we can
supply suitable
cabling, adaptors and
mixing desks.
Give us a call and
discuss your special
needs.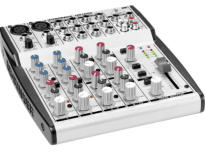 RECHARGEABLE BATTERY
MODE: will run for about 3 hours.
Switch between AC and DC
operation. Run time is reduced at
higher volumes. Flashing lights
come on automatically at higher
volumes and decrease run time.
Unit can be used while charging.
MP3player/USB/SDcard/Bluetooth
- AUX input - FMradio. Playback
supports MP3 only. Once correct mode is selected you
can use the Play/Pause, Backward, Forward, and
Repeat buttons.
BLUETOOTH: You can use the Play/Pause controls on
your device or the player.
IMPORTANT: Keep wireless lines of sight
clear. (Microphone and Bluetooth)
Microphones are directional to
reduce external noise - so speak
into the top. Experiment with
volume and tone controls until
you get everything working
nicely together.
DO THIS WELL BEFORE YOUR
EVENT.
A WIRELESS MICROPHONE:
is powered by batteries inside handle
Spare batteries should be kept on
hand.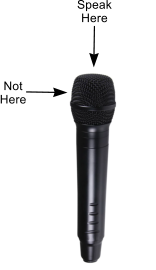 HELPFUL HINTS: Using a microphone
For smaller events - a good all-rounder
160W Portable PA (12V Battery/240V Power)
includes Shure Lapel/Handheld Mic