Copyright © 2018 Coffs Event Centre

Transport of hired equipment
If you are DIY hiring and doing your own
transport of our hired items.
Please bring adequate padding, weather
protection and 'Tie-down' straps or ropes
to ensure safe transport.
You are responsible for all damage during
transport and usage. Please clean all items
thoroughly before returning. We can
arrange delivery and collection if required.
HIRE - QUALITY WHITE
STACKING BARREL CHAIR.
A TRULY COMFORTABLE
HIRE CHAIR
This is one of our two most
popular Hire Chairs. It is our
cheapest hire chair and
represents great value for
money.
There are many look-alike
plastic chairs in this design,
but not all are as comfortable as this one. It is top of
the range in this design and built to satisfy strict
OH&S requirements. This chair has the highest level
of safety accreditation of any similar design and has
been static seat load tested to 300 kilograms.
This chair is also efficient to transport - stacking
snugly up to 20 high. It is stylish, practical and
comfortable and great value by itself, but looks even
better in a Chair-cover.
HIRE - THE ELEGANT RESIN
FOLDING CHAIR - OFTEN
CALLED AMERICANA OR
MALIBU OR GLADIATOR
This is a more up-market hire
option and is often selected
for out door wedding
ceremonies.
It folds flat for stacking and
very efficient transport.
HIRE TIFFANY OR
CHIAVARI CHAIR
These are the most
expensive of commonly
used hire chairs for
events. While they look
relatively elegant they are
fairly bulky and expensive
to transport. They will
stack (but not efficiently)
up to 10 high.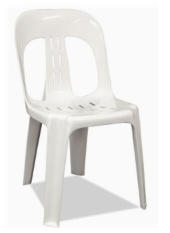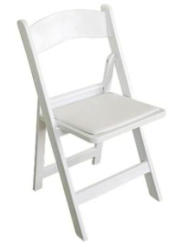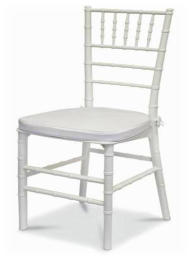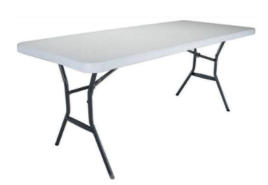 HIRE TRESTLE TABLES - TWO SIZES ARE
AVAILABLE - 1.8m & 2.4m IN LENGTH
Both tables are easily handled and fold flat for ease
of transport.
1.8m TABLE - (shown in photo) has legs that fold
flat. 1838x762mm tabletop x736mm high
2.4m TABLE - has legs that fold flat, but in addition
it folds in half ( with a carry handle) so that its
folded length is 1.22m.
Erected size 2440x755mm tabletop
WHITE OTTOMANS - at Bonville Golf Resort
HIRE TRESTLE TABLES
ROUND TABLES ALSO AVAILABLE
WHITE OTTOMANS - Used as display stands.
WHITE OTTOMANS - at Aanuka Resort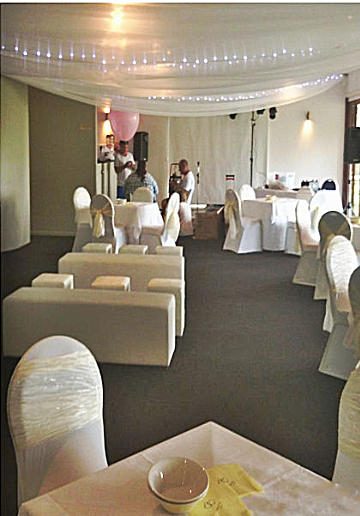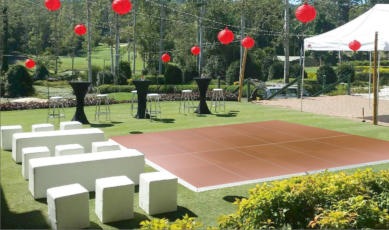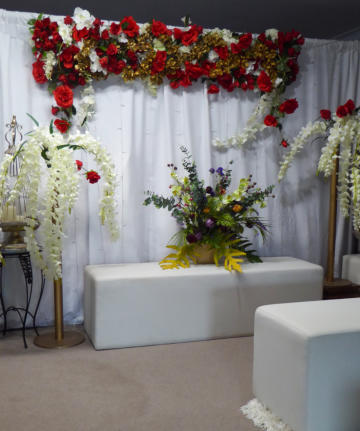 OTTOMAN WHITE VINYL - SEATING OR DISPLAY
TWO SIZES: 3-seat, single seat