Copyright © 2018 Coffs Event Centre
AUDIO VISUAL ITEMS - FLAT SCREENS TV -
TRI-TRUSS FRAMES AND TRIPOD STANDS
FOR EQUIPMENT MOUNTING - AV TROLLEYS
AUTO POLES - WHITE BOARDS - BUBBLE
MACHINES - SMOKE MACHINES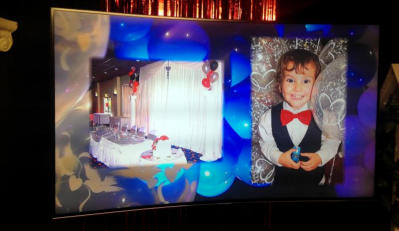 Hire 65" Curved Ultra High Definition Video screen
with built in TV - crystal clear superb viewing.
Mounts on adjustable stand.
Plays slide shows and videos from a range of devices
including iPhone and Android.
Coffs Event Hire Tri-Truss is
light yet very strong. It can be
used to mount audio visual
equipment in many different
ways. Truss lengths will bolt together and can be used
with corner pieces and base plates. Components are
hired out according to your event needs.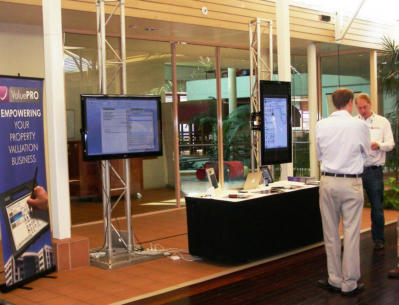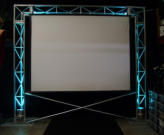 We hire Bubble Machines.
HIRE A BUBBLE MACHINE FOR YOUR NEXT PARTY
Bubble machines are a great way to generate
something magic, particularly for children. A rotating
wheel of bubble loops passes through a trough of
special 'soapy' fluid. A fan blows air across the loops
and bingo! - instant bubbles.
We hire industry standard Smoke Machines which are
actually Foggers. The haze is produced from food grade
glycols and water vapour. Correctly used our fog
machines are safe.
Be aware they may trigger smoke alarms.
Check first with
people present who are known asthmatics, or have breathing
difficulty, if they will be affected.
We hire machines sized for home use.
We hire larger machines for professional venues.
USE ONLY the Fog Juice we supply with our machines.
NEVER USE a mineral oil mix.
NEVER generate dense smoke in enclosed spaces.
NEVER allow the smoke machines to be used by young
people without training and the supervision of a
trained adult.
BEFORE USING A SMOKE MACHINE/FOGGER,
SEARCH THE INTERNET AND MAKE YOURSELF
FAMILIAR WITH THE HEALTH WARNINGS AND
RECOMMENDATIONS FOR CORRECT USE.
Hire Smoke Machines (Foggers)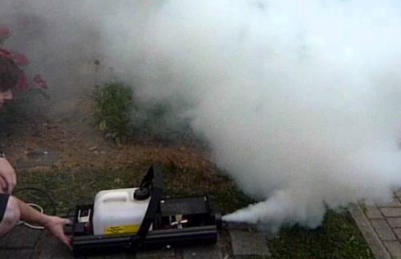 CARE IN USAGE
For theatrical purposes, it is a good policy to ensure
that where fog is being used in the vicinity of
performers it is kept to the minimum required to
achieve the desired effect. When exposed to strong
concentrations of the fog some people may get watery
eyes and dry throats and noses. Glycols are hygroscopic
(moisture loving) and tend to remove the natural
moisture from whatever they contact. The eyes and
throat are the most sensitive. The result is a dryness
and slight discomfort which disappears as soon as an
affected person moves back into an un-fogged area,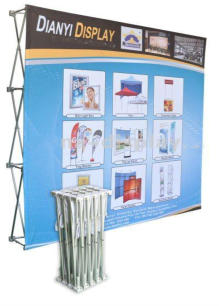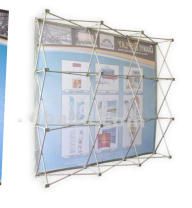 HIRE - QUICK FOLD EXHIBITION
DISPLAY FRAME
Suit background to a small exhibition
stand or serves as a quickly erected
divider.
BYO: Display surface and material. We
can supply fabric drapes in a variety of
colours or other decorative theme
material.
Photo shows Martin Smoke Machine in action.
We hire Lighting Stands - Speaker Stands -
White Boards - AV Trollies - variable height
Auto Poles and base plates